interior services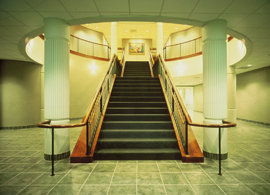 Functional Interiors that Inspire
TMG understands the importance of creating interiors that match a client's brand as well as meeting its functioonal needs.
Designing interiors that inspire creativity and support your organization's mission involves a deep understanding of your culture and goals: How people interact, the role of technology, and the future demands of occupancy, to name just a few.
That's why we pride ourselves on our commitment to listening and learning. Our due diligence process creates a true partnership with our clients; the relationships we've built with our vendors and supliers enables us to deliver quality design in a timely manner, at an affordable price.
Its all about partnership.
By contributing at every phase of your project, we ensure that the final result exceeds your expectations, and inspires, energizes - or soothes - whatever matches your mission, and your culture.