about us
the firm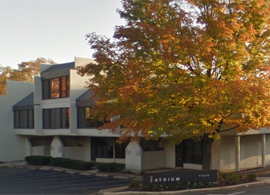 For more than 30 years, The Marshall Group (TMG) has been improving life, exciting communities and enhancing evironments through our comprehensive architecture, interior, and construction services.

TMG has developed a reputation as a small firm that provides big service. We offer a unique approach to solving our clients' challenges that is based on responsiveness.

Due diligence. Innovative design. Technical excellence. It all adds up to a genuine partnership that is rare and rewarding. We are committed to satisfying your needs, not our egos.
team TMG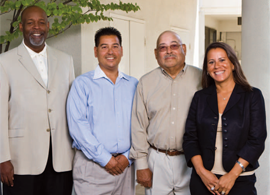 TMG consist of intensely passionate and talented staff including licensed architects, interior designers, and general contractors. We work together to provide an integrated approach to all your needs.

Our professionals are licensed in architecture, engineering, general contracting, and interior design; strengthened by key strategic alliances in order to bring an integrated approach to meet all our client's unique requirements.

Through our comprehensive architecture, interior and construction services we have tackled projects ranging from multi-million dollar new construction, to repairs and alterations. In every case, we are guided by our number one goal of client satisfaction.
Certifications
Veteran Owned SDB
MDOT- MBE 07-358
VA- SWaM Certification #0050302
Team Member Resumes
Education:
B.S. Tuskegee University, Tuskegee, Alabama
Registration:
Architect -District of Columbia/Delaware/Maryland/Virginia/New York/New Jersey
NCARB Certified
Honors:
FAIA
FCSI
AIA -Whitney Young Recipient
Education:
Bachelor of Architecture, Howard University, District of Columbia
Registration:
Architect- District of Columbia/Virginia/Delaware
NCARB Certified
Professional Board Appointments:
National Institute of Building Sciences- Secretary/Board Member
Education:
B.A. Architectural Science/Tuskegee University
Master of Architecture//Tuskegee University
Registration:
Architect, Georgia/Virginia
NCARB Certified
Education:
Howard University, District of Columbia/B.A./Architecture
Registration:
Architect- Virginia / District of Columbia
District of Columbia Architect
Virginia Contractors License, Class A
DC Home Improvement License
NCARB Certified